Cafe brings flavor to community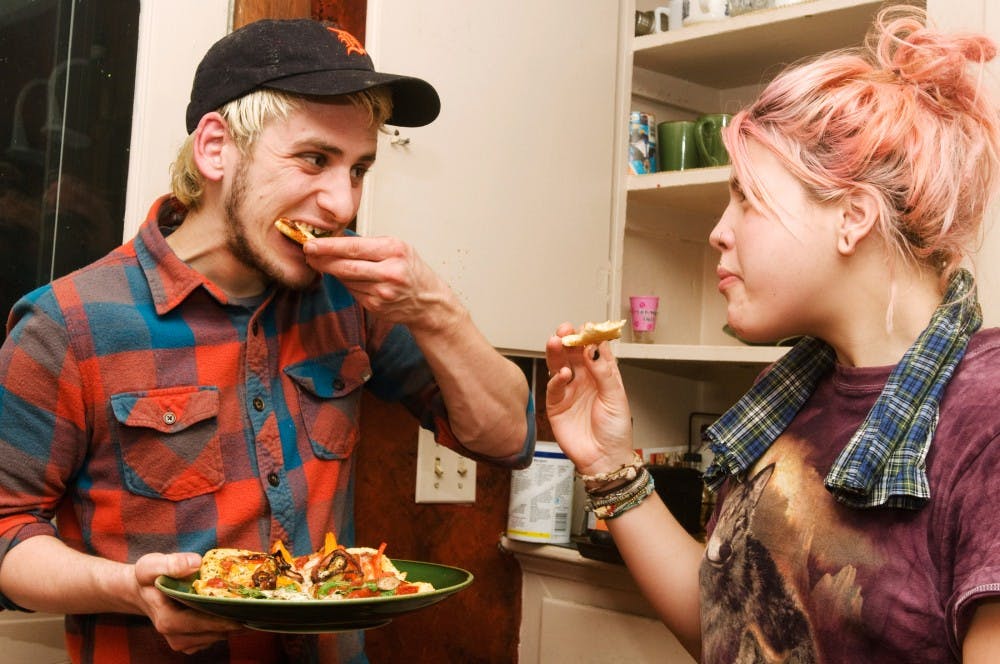 ---
Growing up, Lansing resident Jasmine Hughes constantly was frustrated with her generation's idea of food and lack of interest in meals as a bonding experience.
"A lot of people my age have the same connections that people have had in the past, but we've lost some of our roots in connection through cooking," she said. "I want to bring back a sense of community through food."
To solve this problem, Hughes brainstormed with her boyfriend, Lansing resident A.J. Glock, and roommate, Ian Eberhart, in January and decided to invite members of the local community to the basement of her home at 311 N. Magnolia St., in Lansing, where she now runs a cafe called Root Cellar.
They also schedule brunches, which feature exotic dishes, including frijoles paired with homestyle fries and chili.
Hughes does not have set prices for her food — all guests are required to give a donation, but it can be as much or as little as they please. What's important to her is the chance to express herself through food rather than making commercial profit.
"Food is art," she said. "It's love. It's not something I should be making massive profit on — I don't want it to be a personal game you see in a corporate restaurant."
Hughes said she has served up to 15 people at once in her limited space, but she welcomes all guests openly.
The roommates spread the word about Root Cellar by placing flyers throughout Lansing and posting frequently on their Facebook page.
Eberhart said he's taking advantage of the opportunity to get more MSU students involved.
"There are people doing cool things in East Lansing," he said. "It feels like Lansing is this weird, no-man zone where no one wants to cross over, and it's been fun to get more people involved in a larger art scene."
Graduate student Aryan Pedawi, who heard about Root Cellar from Eberhart, said he was shocked by how easily the trio turned their home into a restaurant-like scene.
"I was actually really surprised to see the design," he said. "It actually looks like a restaurant."
Within the year, Hughes hopes to keep her business completely local by using all homegrown products or those provided by local farms. But above all, she wishes to inspire people with her art.
"It could potentially inspire people to do something like that with their space," she said. "People come together here and benefit from each other's work."