Men's hoops takes over No. 1 spot in latest AP poll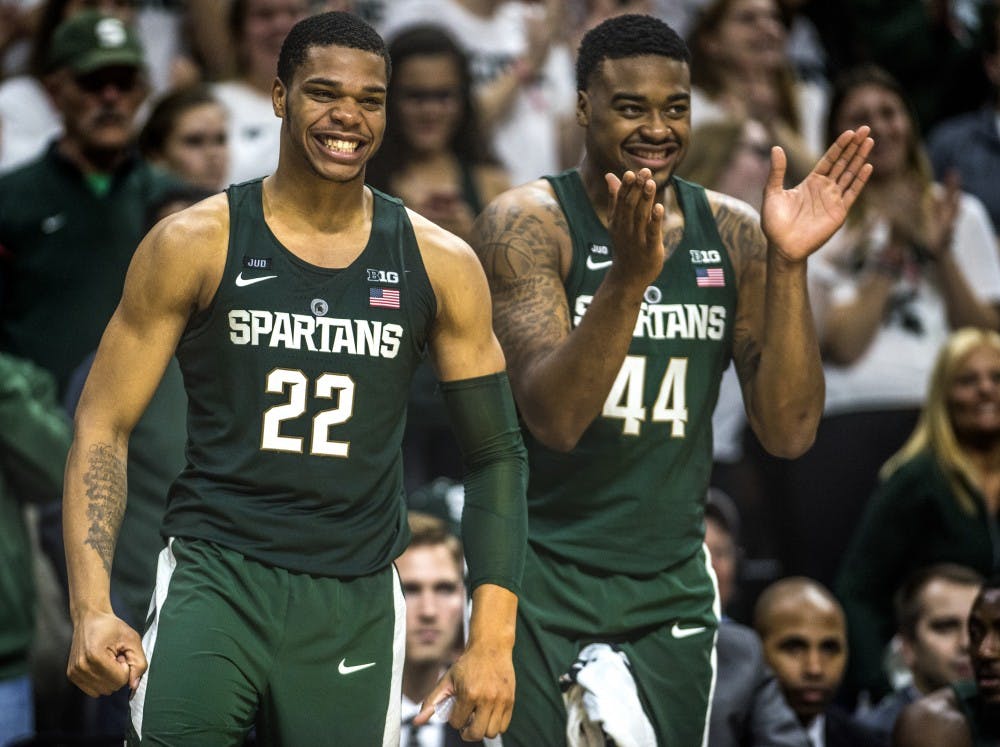 ---
The men's basketball team took over the top spot in the latest edition of the Associated Press Top 25 poll on Monday afternoon.
MSU previously held the No. 2 spot in the AP poll for the last three weeks, while Villanova occupied the No. 1 ranking during that time period.
Duke - the only team to beat the Spartans thus far - had been the top-ranked team for the first five weeks of the 2017-18 season until they dropped a few spots after its Dec. 9 loss to Boston College.
Villanova leap-frogged MSU to take over the No. 1 spot in the poll after the Blue Devils' defeat, but the Wildcats were knocked off the top spot after getting upset by Butler on Saturday, giving them their first loss of the season.
The only other Big Ten team in this week's AP poll is No. 13 Purdue, who moved up one spot from No. 14 last week.
The No. 1 Spartans will play their first game as the top ranked team in the country this Thursday at 8 p.m., as they'll host the 12-3 Maryland Terrapins.