Game day crime stats for MSU vs. Western Michigan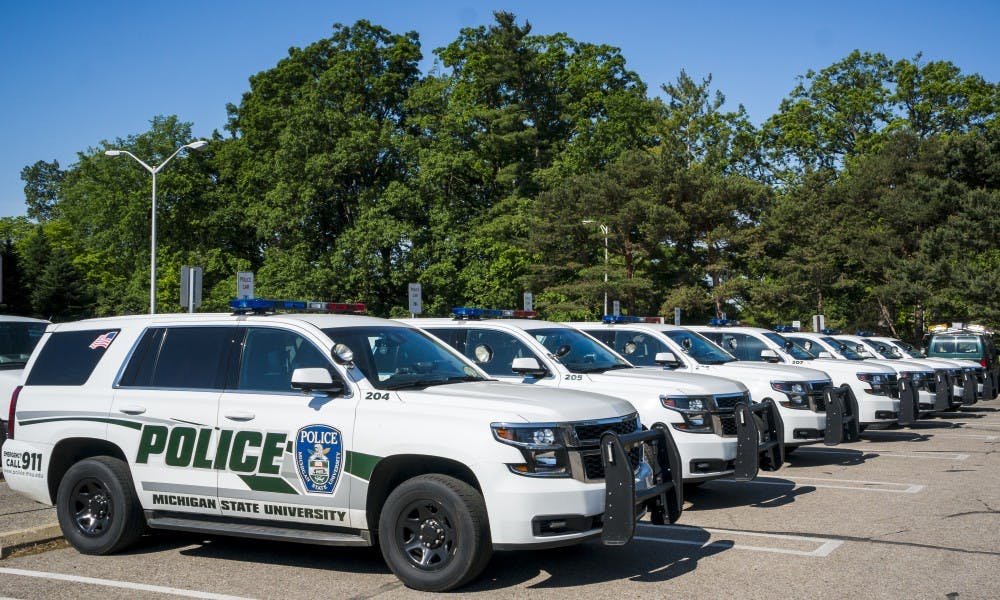 ---
MSU Police reported an uptick in game day related crime this week including a rise a in minor-in-possessions and urinating in public incidents.
Here's a list of what was reported by MSU Police Capt. Doug Monette:
One citation for illegally selling t-shirts
Nine minor-in-possessions
Six public urinations
Four open alcohol violations
During the game, an attempted sexual assault was reported to MSU Police around 6 p.m. near Spartan Village. The investigation regarding the incident is still ongoing and is listed as active in the Clery Crime and Fire Log.
The stats for the MSU vs. Western Michigan game now become the highest of the season for MSU Police, trumping last week's game day crime. Last week's game day against Bowling Green saw:
Three citations for illegally selling t-shirts
Seven minor-in-possessions
One public urination
With a bye week this week, attention turns to the Notre Dame game scheduled for Sept. 23 at 8 p.m. MSU Police Capt. Doug Monette said the department is preparing and anticipating a sold out game.
Past night games indicate MSU Police could be busy. The 2015 night game against Oregon saw 53 total citations:
16 public urination citations
16 minor in possession arrests
Seven trespassing citations
Seven ordinance violations
Five drunk and disorderly arrests
One domestic assault
East Lansing Weekly Report
East Lansing Police release a weekly report of crimes committed in East Lansing. Below is a partial list of crimes reported on the day of the football game.
3 arrests for disorderly conduct
2 arrests for minor in possession
2 arrest operating under the influence of intoxicating liquor
1 arrest for assault and battery
These stats are similar to crimes reported during last week's game against Bowling Green:
3 arrests for minor in possession coupled with disorderly conduct
2 arrests for minor in possession
1 arrest for operating under the influence
1 arrest for possession or use of a firearm while under the influence coupled with operating while under the influence