Basketball player Eron Harris suspended after OWI arrest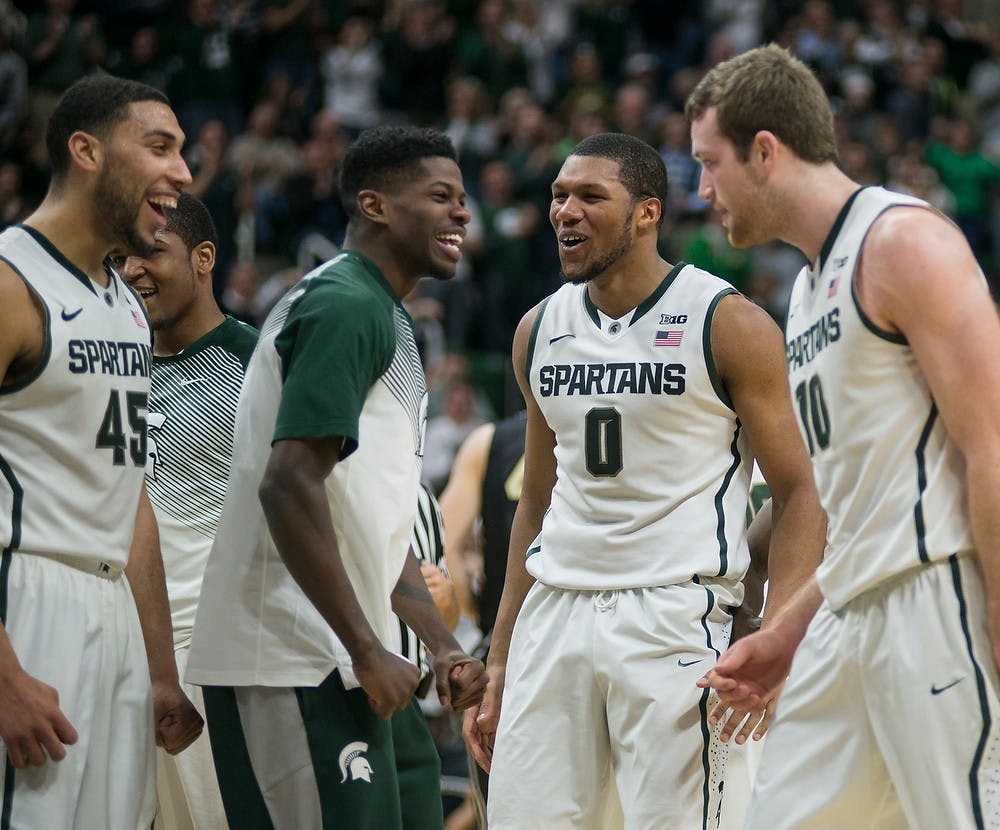 ---
MSU junior guard Eron Harris has been suspended indefinitely from the MSU basketball team following a drunk driving arrest early July 1, according to the Lansing State Journal.
A few hours before his arrest, Harris was participating in Lansing's Moneyball Pro-Am. He now is facing charges of operating a vehicle while intoxicated and refusing a preliminary breath test, according to East Lansing 54-B District Court records obtained by LSJ.
The charge is a misdemeanor and comes with a maximum 93 days in jail and a $500 fine.
"Eron Harris has been suspended indefinitely from all basketball related activities," MSU head basketball coach Tom Izzo said in statement Tuesday night. "We hold our student-athletes to high standards, and the decisions that Eron made were irresponsible and unacceptable. Actions have consequences, and Eron must face those consequences in the legal system, in the court of public opinion, and within the program. Appropriate disciplinary action will be taken as the legal system runs its course."
Harris sat out last season per NCAA transfer rules after playing the previous two at West Virginia, where he averaged 17 points per game as a sophomore in the 2013-14 season.