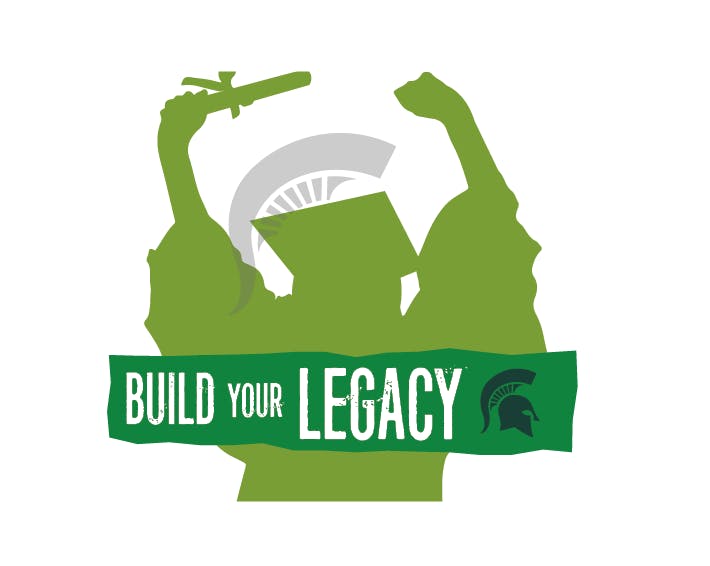 To those of you graduating this year, congratulations on making it thus far. You're almost done!
There's no better way to celebrate your time at MSU than by joining your fellow seniors and giving to the Senior Class Campaign. The Senior Class Campaign has been a longstanding tradition amongst MSU seniors since 1873. With The Rock being the first gift made to the university, seniors have continued to bring iconic landmarks to campus, support campus resources, and help fund scholarships for fellow Spartans in need.
The Senior Class Campaign gives you the opportunity to Build Your Legacy and make an impact on whatever has inspired you during your time at MSU.
Everyone's experience at MSU is different ­­ — so make sure your gift represents yours! Gifts can be given to any college, unit, or campus organization; whatever best represents you!
"I have recently made a donation to the Department of Finance. I hope other students who love finance as much as I do and enjoyed studying it here can benefit from any assistance to the department and major. I hope to be able to continue to assist the department in the future." — Khadija K. '17
When you give $50 or more throughout your senior year, you will receive a green and white philanthropy cord to wear to graduation. Are you feeling creative? Make a gift of $20.17 for December graduates and $20.18 for May graduates to commemorate your graduating class.
Regardless of the size, all gifts will support fellow Spartans in various areas allowing them to thrive during their time here. Spartans are defined by their generosity and strong will to help those in need. Let the Spartan in you shine through this final year by empowering others.
Visit go.msu.edu/scc today and Build Your Legacy.