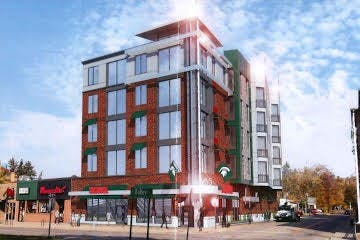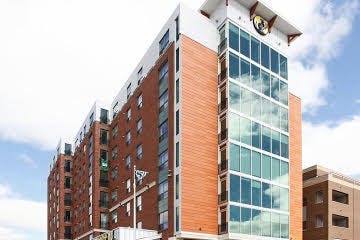 At Cron Management, we welcome you to compare any of our properties to that of the competition. You will find that our superior locations, great quality, and reputation throughout East Lansing are top notch. Our office staff is here to help you with problems and questions you have. We pride ourselves on being conscious of our residents' demands, having responsive maintenance and consider problem solving a constant goal at Cron Management.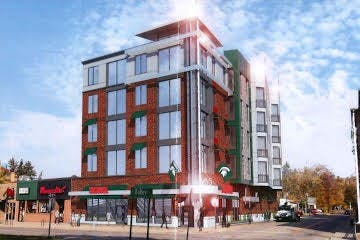 We are currently open leasing for 2018-2019 and operate on a simple first come, first serve basis- No Camp Outs, No Waiting, No Lottery. You are welcome to call or email our office to schedule an appointment to tour any of our available properties, put down your deposit and secure your place! All of our locations are right across from MSU and we are proud to offer a wide variety of quality houses and apartments for 1-11 people.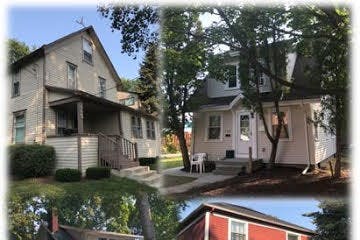 Be able to walk everywhere & never miss a thing!
The Residences- above HopCat

565 Building- Brand New, across from Broad Art Museum
Stonehouse Village- above Taco Bell, Five Guys & Chase Bank
Treehouse Apartments- 4 locations across from MSU
1234 Building- 3 bedrooms with heat included
Maplewood Apartments- 2 blocks to MSU Union
The Avenue- across from Breslin
2-11 Person Houses- near Beal St and Bogue St
Get more information at , call us at or stop by our office at 117 Center Street (we share a parking lot with the Harrison Roadhouse).

Serving the MSU community with quality properties since 1974.