Cassius Winston returns to campus with a new and improved jumper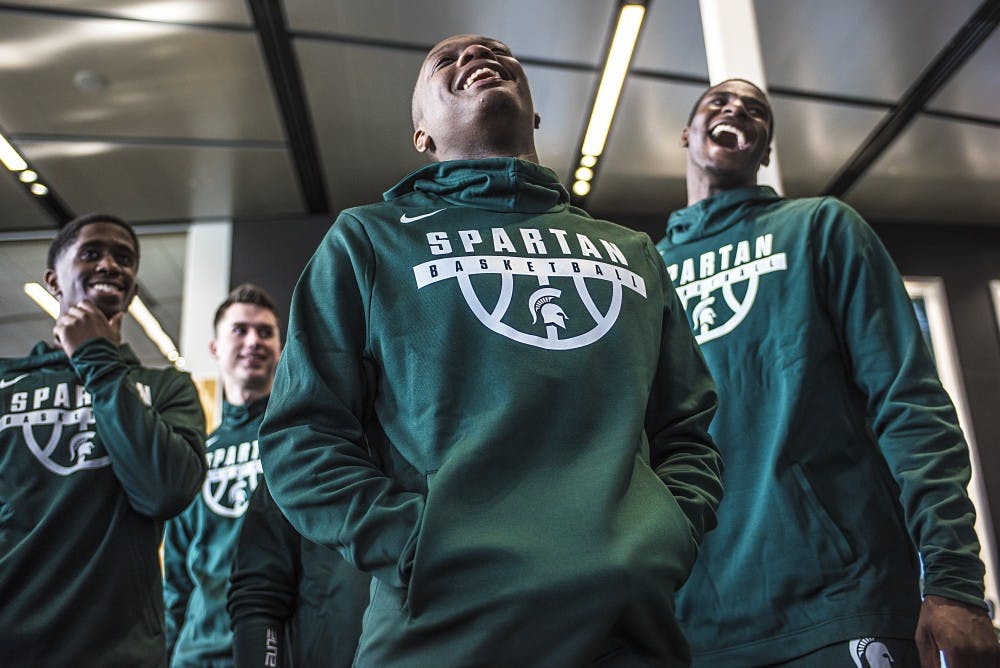 ---
When Tom Izzo recruited Cassius Winston in high school, Winston wasn't known to Izzo as a shooter.
After a year under his belt in the green and white, Izzo now believes the sophomore point guard is shooting the ball "as good as anybody we got."
"Cassius Winston, right now, is shooting the ball as good as anybody we've got," Izzo said. "And as I told his dad a couple of times now, I didn't see that in high school. I told his high school coach I didn't see that in high school because he was so good at getting to the rim and doing things. The guy has got a nice looking shot."
Winston spent his summer focusing on shooting in search of his touch. Now, people are beginning to take notice.
"It's great because I put a lot of work in the summer for it to show," Winston said. "I've been shooting the ball pretty well, so for it to show like that has been great for me."
In his freshman season, the 6-foot point guard averaged 6.7 points and 5.2 rebounds per game in 35 games, including five starts.
Winston now feels he has more experience and has made a drastic improvement in his entire game from the beginning of last season.
"I think I made a huge jump in all areas that I needed to, so I think it's going to be an exciting year for me, and I'm looking forward to it," he said.
Winston's increasing development from last season is crucial as Izzo said the team is aware than Winston was brought in to lead this team.
While Winston is going to take minutes away from senior Tum Tum Nain, Izzo said there is no hostility between the two.
"For some reason they're playing well together," Izzo said. "You talk about a unique duo, too. And even though I think everyone understands that Cassius is the guy that we sort of recruited to run this team — and we still really plan on that — but him and Tum get along so well; there's no animosity there. We're moving them back and forth a lot and they get along well together and they help each other."
Nairn said he agrees with Izzo and believes Winston is the best shooter on the team.
"He's been playing out of his mind," Nairn said. "He's been really good, doing everything well, defending better. Obviously, I agree with coach. He's been shooting it better than everybody. Even though he was a great offensive player last year, he's even grown in that area, too."
In the Spartans first game of the season, Winston went 8-for-13 from the field including 4-for-6 from three point range, he finished with 26 points.