ASMSU to hold debate among East Lansing City Council candidates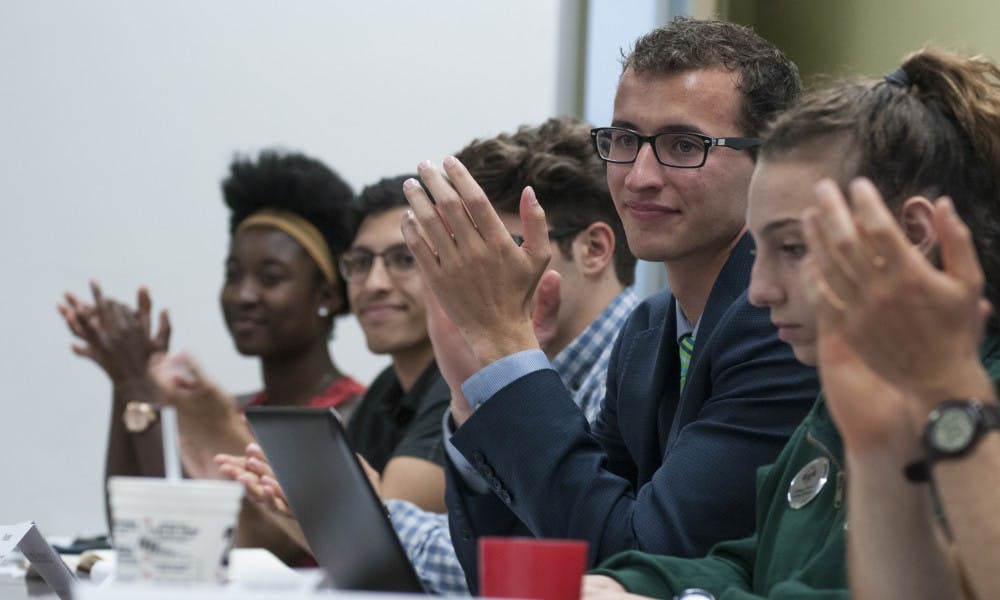 ---
Update 4:45 p.m. Sept. 17.
The location of the debate is now the Tower Room in the Union. It is still at 7 p.m.
---
The three candidates running for East Lansing City Council will attend a debate hosted by the Associated Students of Michigan State University, ASMSU, at 7 p.m., Wednesday, Sept. 20.
The debate is in Wilson Auditorium, Room C102, 219 Wilson Road, and is open to the public, according to a press release.
Three candidates are running for two positions, City Clerk Marie Wicks said. There are two incumbents, Mayor Pro Tem Ruth Beier and councilmember Susan Woods. Political science senior Aaron Stephens is the third person running.
"I think it's important to give students a comprehensive look at the policies and politics that are going on in the city," ASMSU Community Liaison Eli Pales said. "Obviously lots of students were engaged in the 2016 election and going into the municipal elections with important issues like the income tax and house rates means that students should be really engaged because it's going to hit home and hit them hard when they take effect."
Beier, Woods and Stephens will be asked prewritten questions, and be given a chance to debate each other on topics they disagree on. The audience will have a chance to to submit written questions before the debate begins, Pales said.
"We just think this event is going to be a great opportunity for students to learn a little bit about those that represent them in the city," Pales said.
The municipal election is Tuesday, Nov. 7, and the voter registration deadline is Tuesday, Oct. 10, according to East Lansing's website.