Sparticipation moved to Breslin Center, Munn Ice Arena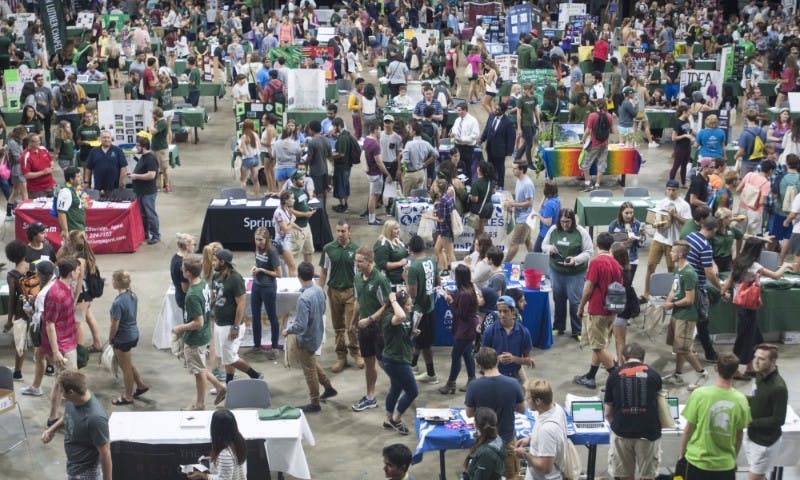 ---
Sparticipation has been moved to the Breslin Center and Munn Ice Arena, Assistant Director of Student Life Erik Maillard confirmed. The event will still take place Tuesday from 5-8 p.m.
The event was moved due to weather concerns, Maillard said.
"It's unfortunate that we had to move it inside, it was certainly not our choice, but with thunderstorms possible, it's kind of hard not to, especially after last year's experience."
At the Breslin Center, students should expect to see registered student organizations, or RSOs, food concessions and local community group and business sponsor booths, Maillard said.
At the Munn Ice Arena, students will see major campus governing groups, more RSOs and some of MSU's departments.
"We're just hoping that students still come out and 'sparticipate' as much as possible," Maillard said. "It's not the same, but, you know, we'll do the best we can to make sure it's a good experience for everybody."
Stay with The State News for coverage of the event, and check out last year's coverage of Sparticipation here.