Nassar in the News: USA Gymnastics to 'protect athletes,' Ingham trial set for December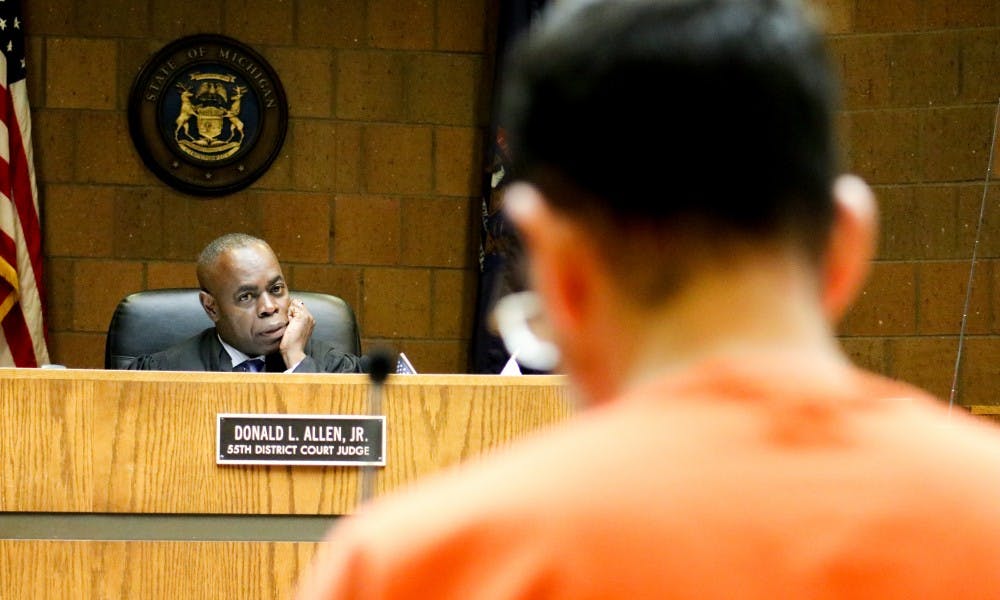 ---
Nassar Ingham County cases consolidated, trial date set for December | The State News | August 1, 2017
Nassar's two cases in Ingham County have been consolidated into one case. The trial date for this case is set for Dec. 4 at 8:30 a.m.
The original trial date was set for Oct. 23, but combining the cases will create a slight delay, as the defense has yet to obtain evidence that is needed to proceed.
If they choose to do so, Nassar and his attorneys have until Dec. 1 to file a plea.
Hold USA Gymnastics leadership accountable for abuse | Indianapolis Star | July 21, 2017
This op-ed piece calls for the public to hold leadership within the USA Gymnastics organization accountable for the failures found in the policy review report. The 100-page report, "Report to USA Gymnastics on Proposed Policy and Procedural Changes for the Protection of Young Athletes" details policy change recommendations for USA Gymnastics. The report follows dozens of investigative reports, including reports on Nassar, and actions from the Senate.
The article, written by former USA Gymnastics board member Jessica Howard, notes that Nassar and his alleged abuse is rarely mentioned in the report and the only action the USA Gymnastics board has taken was to demand the USA Gymnastics president resign.
"They only did so under pressure from the U.S. Olympic Committee," Jessica Howard said. "Now the same board that defended and enabled Penny has selected the search committee that will replace him. It is clear that the board intends to conduct business as usual. ... A complete change in USAG leadership is needed, starting with a new chair and a new board."
In wake of sex abuse scandal, USA Gymnastics hires 2 experts to 'protect athletes' | MLive | July 19, 2017
USA Gymnastics announced it would add two key people to oversee the protection of athletes. USA Gymnastics created a new "Safe Sport" department to focus primarily on keeping athletes safe.
Toby Stark will serve as the director of Safe Sport. She will lead the organization's policies, programs and services. Previously, Stark was the executive director of Chaucie's Place, an organization focused on child abuse and suicide prevention in Indianapolis.
Mark Busby will provide in-house legal counsel to the department. Busby previously handled child abuse and sex crime cases in an Indiana county prosecutor's office.