MSU men's basketball releases 2017-18 schedule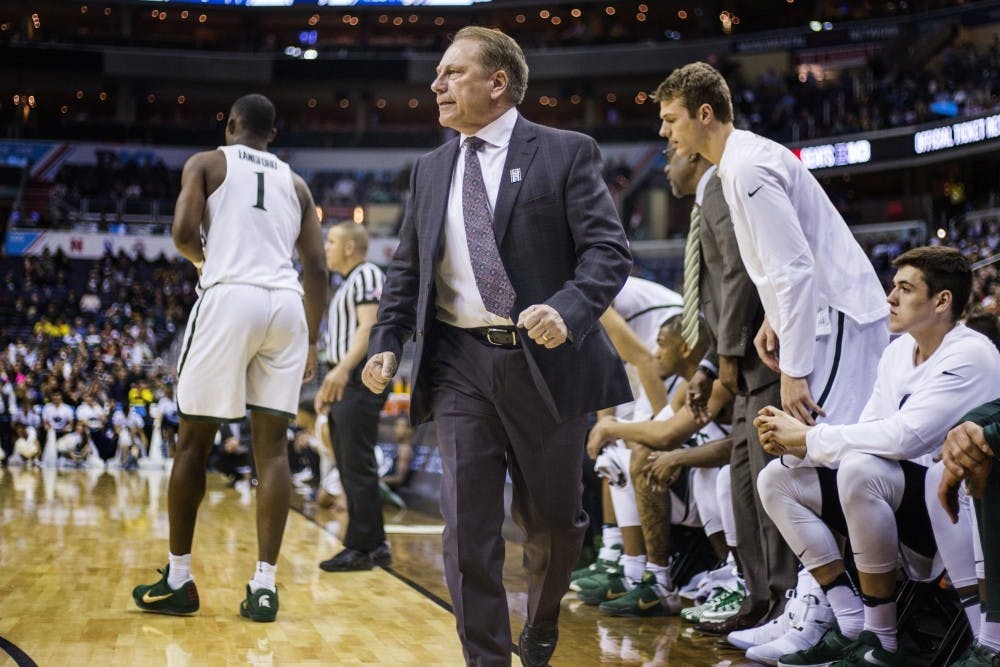 ---
Let the hype begin for MSU basketball fans.
MSU released its 2017-18 men's basketball schedule Wednesday. The Spartans are slated to play six opponents ranked in Top 25 polls from Sporting News, ESPN or CBS Sports, according to a release by MSU Athletic Communications.
The Spartans will play 17 teams that appeared in the 2017 postseason, 11 of which appeared in the NCAA Tournament.
After opening the season at the Breslin Center against North Florida on Nov. 10, MSU will play Duke in Chicago in the Champions Classic.
MSU will also participate in the Phil Knight Invitational, where they could play DePaul, Connecticut, Oregon, Arkansas, Oklahoma, Portland or reigning National Champions North Carolina.
The Spartans will also host Notre Dame for the first time at the Breslin during the Big Ten/ACC Challenge. MSU will also play Oakland University at the brand new Little Caesar's Arena in Detroit.
According to the release, MSU will schedule one more non-conference opponent at a later date.
In conference play, MSU will play home-and-homes against Illinois, Indiana, Maryland, Rutgers and Wisconsin. The Spartans will host Michigan, Nebraska and Purdue, and travel to Iowa, Minnesota, Northwestern and Ohio State.
The Big Ten Men's Basketball Tournament will be in New York City from Feb. 28-March 4, a week earlier than past years.
With the return of sophomore forward Miles Bridges and a replenished front court, MSU is the highest ranked team in the Big Ten in preseason polls by Sporting News (No. 2), ESPN (No. 3) and CBS (No. 4).
A full view of MSU's schedule can be seen here.