The Daily Show's Trevor Noah is coming to MSU this fall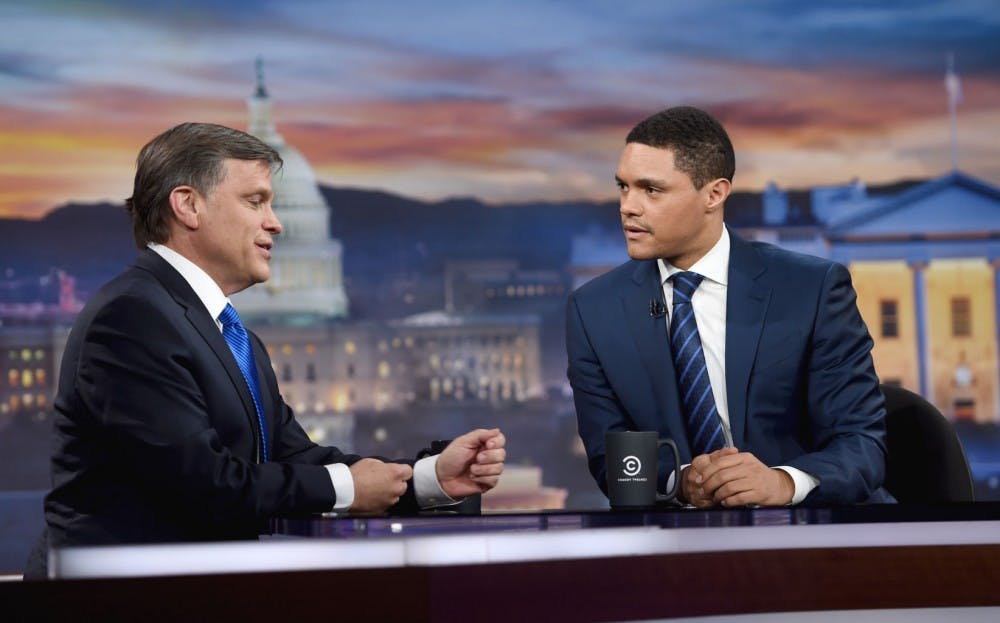 ---
Comedian Trevor Noah is coming to MSU on Nov. 12, presented by MSU's College of Arts & Letters. The "Daily Show" funnyman will be hitting the stage for a live performance on campus.
Noah has hosted Comedy Central's "The Daily Show" since 2015, taking the reigns from predecessor Jon Stewart.
A satire program, The Daily Show often takes aim at recent news stories and political figures for its comedy and commentary.
Tickets go on sale in September, according to a Tuesday announcement made by MSUCAL on Facebook. The post does not contain information on the event's venue or start time.
Stay with The State News as more information becomes available.