Nassar reportedly will plead guilty to three child pornography charges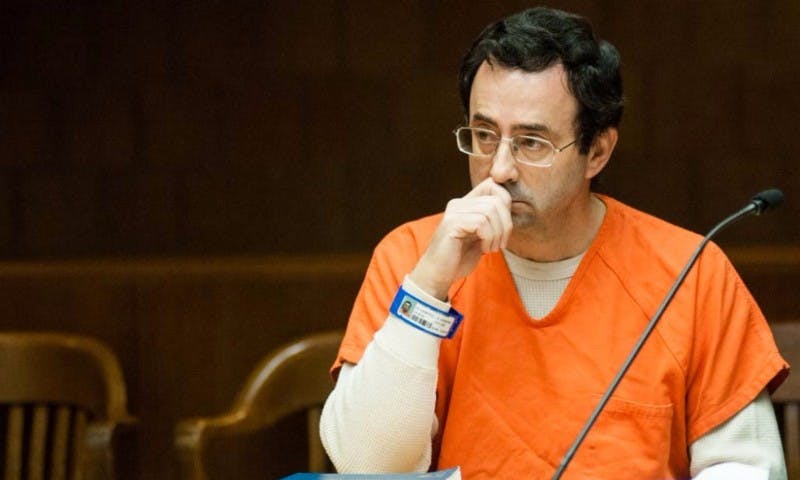 Ex-MSU doctor Larry Nassar has reportedly agreed to plead guilty to three federal child pornography charges. Nassar has been charged with acquiring and possessing "more than 37,000" images of child pornography as well as the destruction of these files.
Nassar is expected to plead guilty to these three charges, according to the plea agreement obtained by news organizations including the Lansing State Journal and the Detroit News.
According to reports, no plea hearing has been scheduled — in fact, the plea agreement has not yet been filed in federal court — but the plea agreement is reported to have been signed by Nassar and his attorneys.
MSU fired Nassar Sept. 20, 2016 and Nassar was arrested on charges of receipt and possession of child pornography in December by federal law enforcement.
The third charge of destruction of files was later added after it was discovered Nassar discarded external hard drives and paid a third-party vendor to wipe out the contents of his laptop's hard drive when the investigation began.
According to the Lansing State Journal, Nassar faces up to 20 years on each of the three charges in which he will plead guilty, but the plea agreement does not include a sentence agreement.
Nassar additionally faces three criminal cases in the Ingham County and Eaton County courts. Recently, the count of former patients who are suing Nassar over claims of sexual abuse has grown to 119. An additional 13 charges of criminal sexual assault were recently bound over to the Eaton County Circuit Court.