Former Spartan Matt Costello signs contract with San Antonio Spurs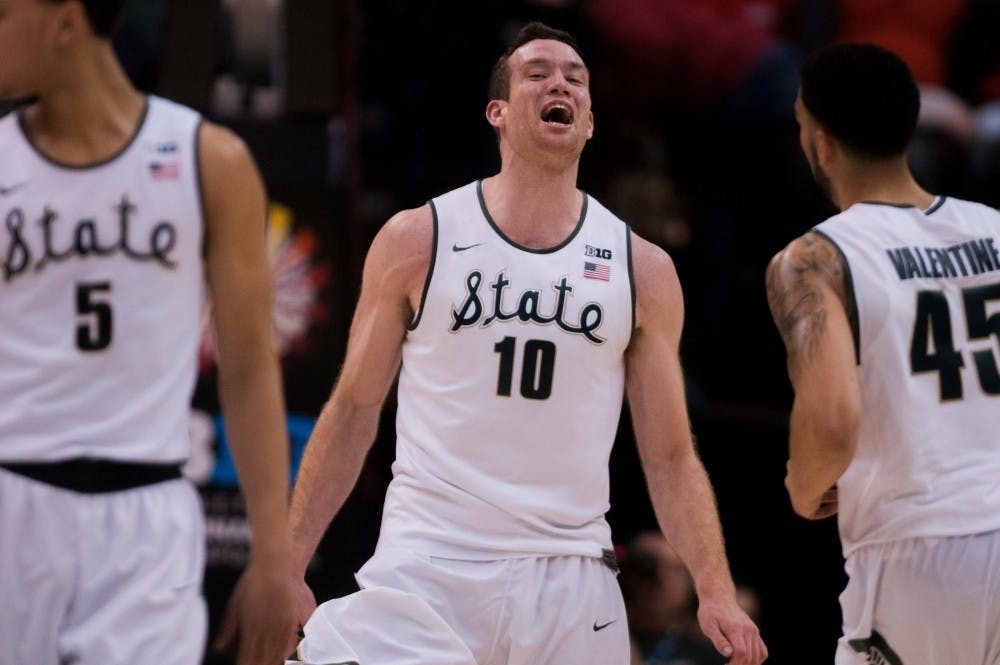 ---
After averaging nearly a double-double a game in the NBA Summer League, former Spartan Matt Costello is reportedly taking his talent to San Antonio.
ESPN's Zach Lowe reported Thursday Costello will sign a two-way deal with the Spurs — meaning Costello can be used with the Spurs and their G-League affiliate, the Austin Spurs.
Costello played for the Orlando Magic and Minnesota Timberwolves during the Orlando and Las Vegas Summer League, respectively. In a four game span in Vegas, Costello averaged 11.3 points and 12.0 rebounds a game. Costello also averaged 2.5 assists, 1.8 steals and 1.3 blocks.
In three games with the Magic he averaged 5.0 points and 4.7 rebounds.
Costello signed with the Atlanta Hawks and Memphis Grizzlies last season, but never appeared in an NBA game for either team.
While joining the Spurs, Costello will be reunited with ex-college teammate Bryn Forbes. Costello and Forbes played together on the 2014-15 MSU team that made a run to the Final Four and the 2015-16 Big Ten Championship team.