Vayante Copeland finished as a Spartan, no longer part of MSU football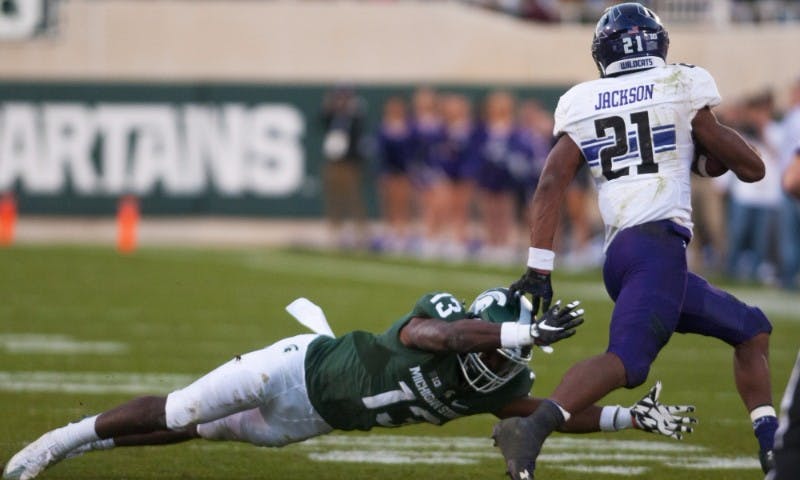 ---
Following a short but encouraging redshirt-freshman season, there were high hopes that a bright future awaited Vayante Copeland.
Now, he's no longer a Spartan.
The cornerback was not listed as part of the MSU football roster given out to the media Tuesday. Head coach Mark Dantonio later confirmed the Dayton, Ohio native has finished his time at MSU.
"There's certain things you got to be able to make as you process yourself through junior to senior year and things of that nature," Dantonio said during MSU football media availability Tuesday. "We wish Vayante the best, but he's not going to be able to be here."
In 2016, Copeland suited up for seven games before missing the final five games of the season with a broken foot. He totaled 36 tackles as a cornerback, chipping in an interception during his redshirt-sophomore year campaign.
"Vayante's done a great job here, he was not thrown off this football team," Dantonio said. "So we wish him the best."
Earlier this year, Copeland was given a third chance at a diversion program following a 2015 possession of marijuana misdemeanor charge.
Copeland's departure comes amid a string of recent roster changes for the MSU football program.