MSU football's 2017 schedule starting to piece together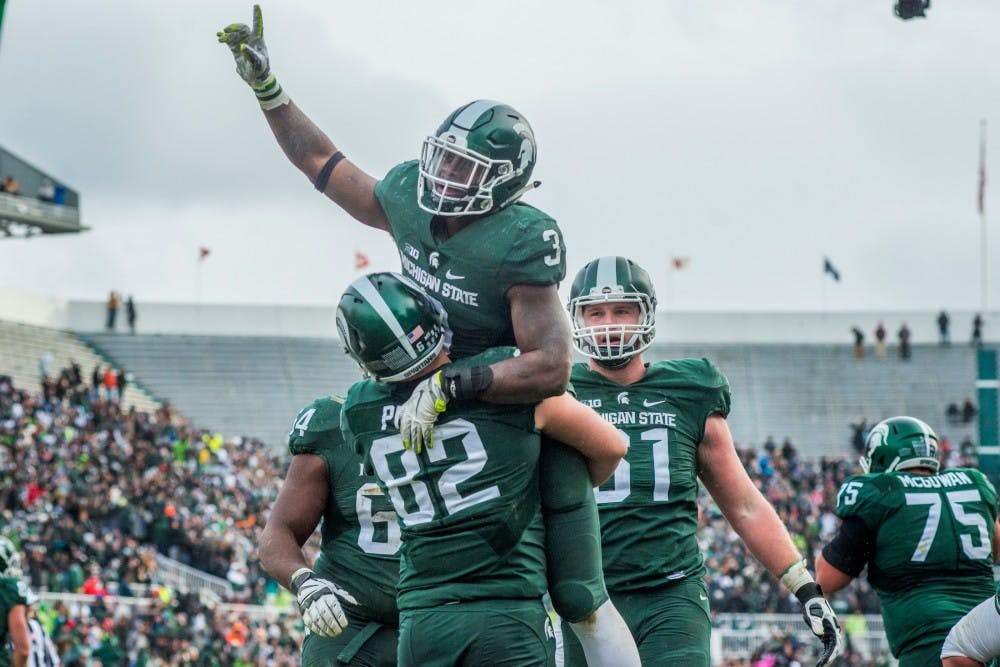 ---
The MSU football team's schedule is starting to look clearer. The Big Ten conference announced with its television partners multiple game times for the upcoming 2017 season.
Four games — Bowling Green, Indiana, Northwestern and Notre Dame — had some sort of television times and information come out.
Facing Bowling Green in their home opener Sept. 2, the Spartans are set to play at 12 p.m. on ESPNU. The game marks the beginning of a four-game homestand for MSU to begin its 2017 season.
Notre Dame — losers to the Spartans, 36-28 in 2016 — will be another late-night matchup. Kickoff is set for 8 p.m. Sept. 23 and will be televised on FOX.
Limited television information was announced among conference rivals. As the Spartans take on Indiana for the homecoming game Oct. 21, the television network was not announced, but kickoff will be either at 3:30 p.m. or 4 p.m.
The very next week against Northwestern, just the TV network was announced. Either ESPN or ESPN2 will cover the game, as kickoff is yet to be determined.
The Spartans head into 2017 after a disappointing 2016, finishing with a subpar 3-9 record.