Dates for 2017 Big Ten-ACC Challenge announced, MSU to host Notre Dame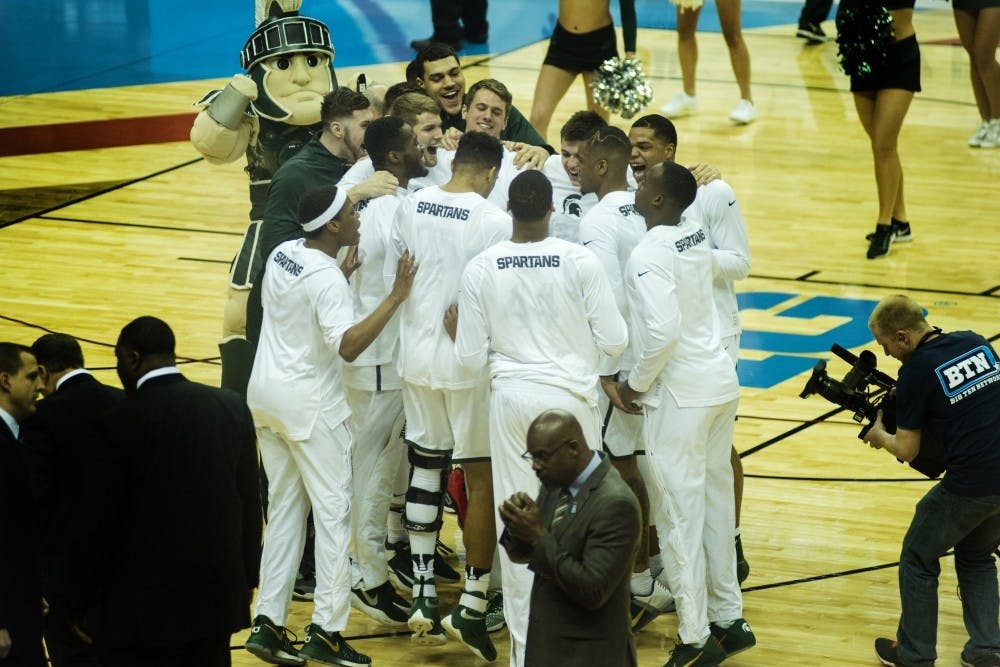 ---
The Big Ten and Atlantic Coast Conferences announced the dates for the 19th annual Big Ten-ACC Challenge on Monday, according to a release.
MSU hosts the University of Notre Dame Fighting Irish for the first time ever at the Breslin Center on Thursday, Nov. 30. The matchup between the schools is the first in East Lansing since 1979.
It will be the Spartans' first game against the Irish since 2014, when the Spartans dropped a 79-78 overtime game in South Bend, Indiana.
The other games will go as follows:
Monday, Nov. 27:
Maryland at Syracuse
Wisconsin at Virginia
Tuesday, Nov. 28
Northwestern at Georgia Tech
Louisville at Purdue
Florida State at Rutgers
Illinois at Wake Forest
Iowa at Virginia Tech
Wednesday, Nov. 29
Duke at Indiana
Miami at Minnesota
Boston College at Nebraska
Michigan at North Carolina
Penn State at North Carolina State
Clemson at Ohio State
Thursday, Nov. 30
Notre Dame at Michigan State
All 14 games will be televised on ESPN, ESPN2 and ESPNU. Additionally, all games will be streamed on the ESPN app.