Overview: Former Spartan Auston Robertson awaits preliminary exam as sexual assault charge looms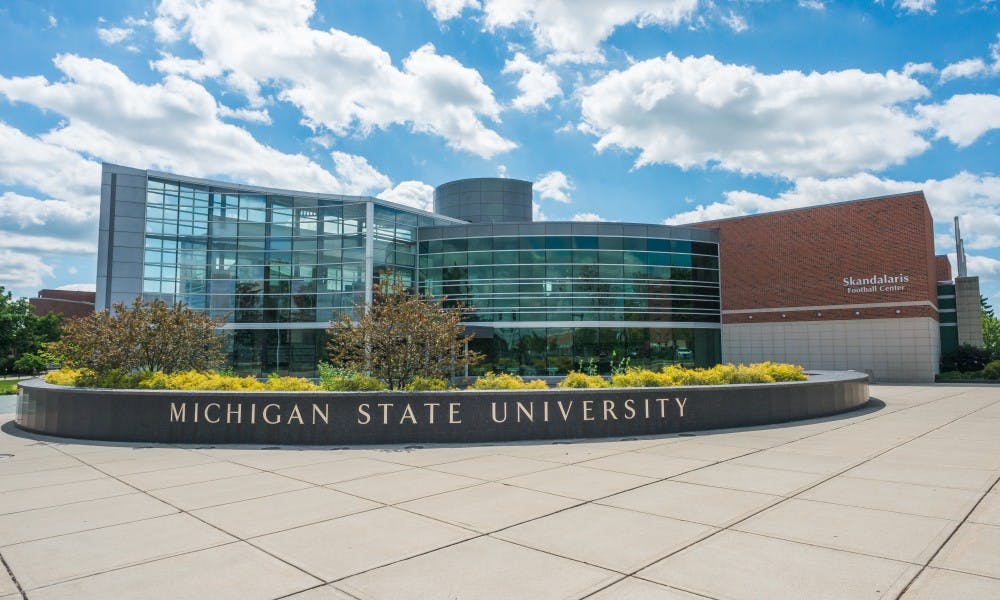 Auston Robertson will stand before the 55th District Court for a preliminary examination hearing on Thursday. He faces one count of third-degree criminal sexual conduct.
Robertson is accused of raping a woman on April 9 in her Meridian Township apartment, while his girlfriend waited outside in a car.
Robertson, formerly a defensive lineman for MSU, joined the team last fall. Robertson was deemed a flight risk by Ingham County Prosecutors because he had already left the state after the alleged rape and for his prior incidences. He faced a misdemeanor criminal battery charge in 2016 that caused him to withhold signing with MSU on National Signing Day, though the charges were later dismissed after he completed a diversionary program.
According to court documents obtained by The State News, the victim attended a party in East Lansing where she ran into Robertson. The victim said she consumed alcohol and was intoxicated at the time of the incident.
The alleged victim, Robertson and a male acquaintance left the party and walked to get food. Robertson's girlfriend later picked them up, and dropped the victim off first. Once they arrived at the victim's residence, Robertson said he would walk the victim up to her residence to make sure she got there safely.
Inside the apartment, the victim described Robertson allegedly raping her despite pleas to stop. Robertson allegedly refused to stop and advised the victim not to tell anybody about the incident.
Since his arraignment on April 25, Robertson's bond has been posted and has been released from police custody on the condition he wear a GPS tether and he cannot contact the victim, according to court records. Robertson's bond was initially set at $75,000 surety, but was increased to $250,000.
Robertson was released after 10 percent of his bond was posted.
A native of Fort Wayne, Indiana, Robertson appeared in seven games last season for MSU. The former four-star recruit totaled three tackles for the season, two of which were solo, and forced one fumble.
Robertson was removed from MSU's roster by head coach Mark Dantonio on April 21, after Robertson was charged with third-degree criminal sexual conduct by the Ingham County Prosecutor's Office. According to the 55th District Court schedule, Robertson's examination on Thursday is scheduled for 9:30 a.m.
Earlier this month, MSU Board of Trustees member Mitch Lyons told WBBL 107.3 FM in Grand Rapids that Robertson was the unnamed player in the Jones Day report who told Dantonio of a separate incident in January pertaining to a sexual assault that involved three other members of the football program. This led Dantonio to report his findings to the Office of Institutional Equity.
Since then, Lyons revoked his statement and told media outlets that he "misspoke" and "confused the cases."
Stay with The State News as Robertson's case develops.