Lt. Gov. Calley unveils initiative to amend Michigan Constitution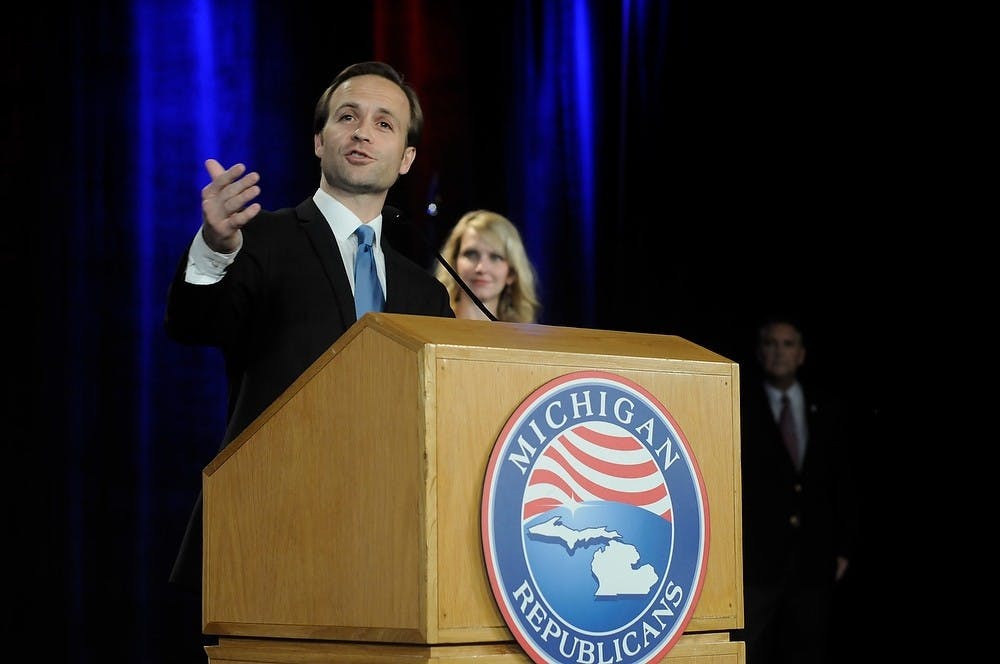 ---
Lt. Gov. Brian Calley, a Republican, announced live on Facebook that he will be leading an initiative to reform the way the Michigan legislature functions.
To chants of "clean it up" Calley proposed an initiative to amend the Michigan constitution and institute a part-time legislature. Michigan is currently only one of nine states that have a full time legislature.
The proposal would cut legislators' wages and limit the legislature to 90 consecutive days of business each year.
"(The proposal) makes it the same as we pay our teachers," Calley said.
Under the proposal, legislators will be able to hold private jobs while in office. According to Calley, new rules regarding conflicts of interest would also be instituted.
"The system will always protect itself from reform," Calley said. "So I'm going to take it directly to the boss. We the people of the state of Michigan and with their help we will clean it up."
Calley claimed that hundreds of thousands if not a million doors would be knocked on in an effort to gain support.
Upon taking his oath of office in 2010 Calley became the in the country. He is currently serving his second term under Gov. Rick Snyder.
Calley attended MSU where he earned a bachelor's degree, afterwards earning his MBA at Grand Valley State University. He also holds an MPA from Harvard University.
The unveiling of this initiative comes at a time of widespread speculation that Calley will enter the race for governor.