Former MSU football player Keith Mumphery expelled from school in 2016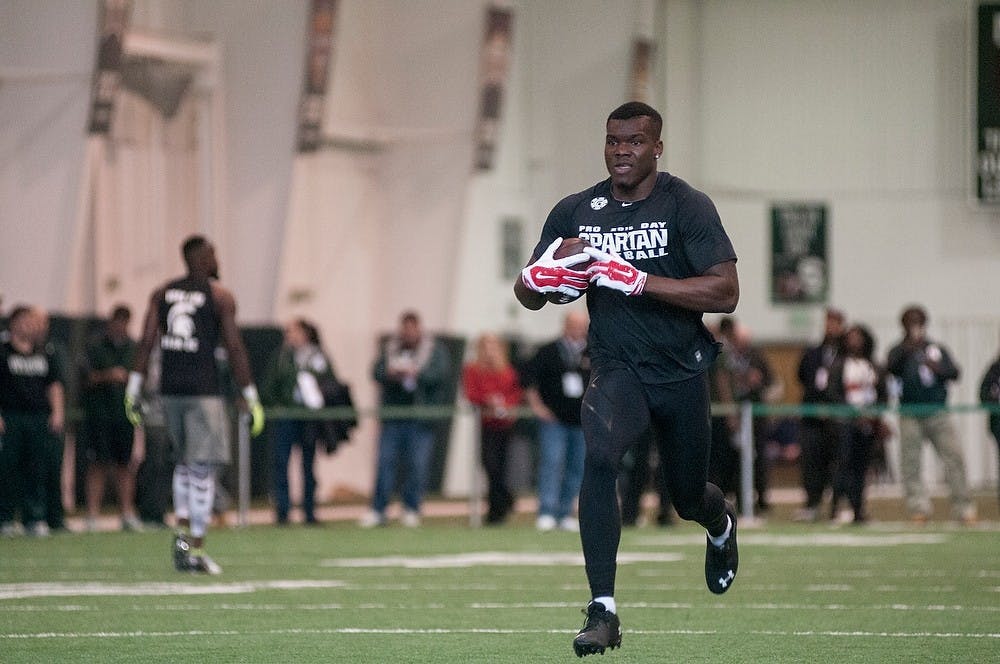 ---
Update 1:10 p.m. — An MSU spokesperson provided The State News with the police report shown below. The spokesperson said in an email he will not comment on the details of the Title IX case on the grounds of the Family Educational Rights and Privacy Act, or FERPA.
---
Former MSU football player Keith Mumphery was expelled in 2016 for violations of MSU's relationship violence and sexual misconduct policy, according to police reports received by the Detroit Free Press through the Freedom of Information Act.
Mumphery, a former MSU wide receiver and current Houston Texans wide receiver, was banned from campus and expelled from his graduate program in 2016 as a result of a MSU Title IX investigation through the Office of Institutional Equity.
Vice President of Student Affairs and Services, Denise Maybank, emailed Mumphery on June 7, 2016, stating he could not re-enroll at MSU, according to the Free Press. Mumphery is banned from campus and using university facilities until Dec. 31, 2018.
The incident occurred in March 2015, as reported by the Free Press. Mumphery was accused of sexually assaulting another student in her dorm room.
The report obtained by the Free Press includes different accounts of whether or not actions were consensual and who was the aggressor. They also detailed that Mumphery and the woman met on an online dating site months earlier.
The woman reported the incident the same day to MSU police, where the case was forwarded to the Ingham County Prosecutor's Office in late March of that year. MSU police requested third-degree sexual conduct charges, but assistant prosecutor Steve Kwasnik declined to press charges because the case could not be proven beyond a reasonable doubt, according to the police report.
"We're gathering information and we have no further comment at this time," a spokesperson for the Houston Texans said.
A university spokesperson and Mumphery's agent could not be reached at the time of publication.
Stay with The State News for continued coverage of the sexual assault investigations surrounding MSU football.