Student-run clothing company sponsors popular podcast adventure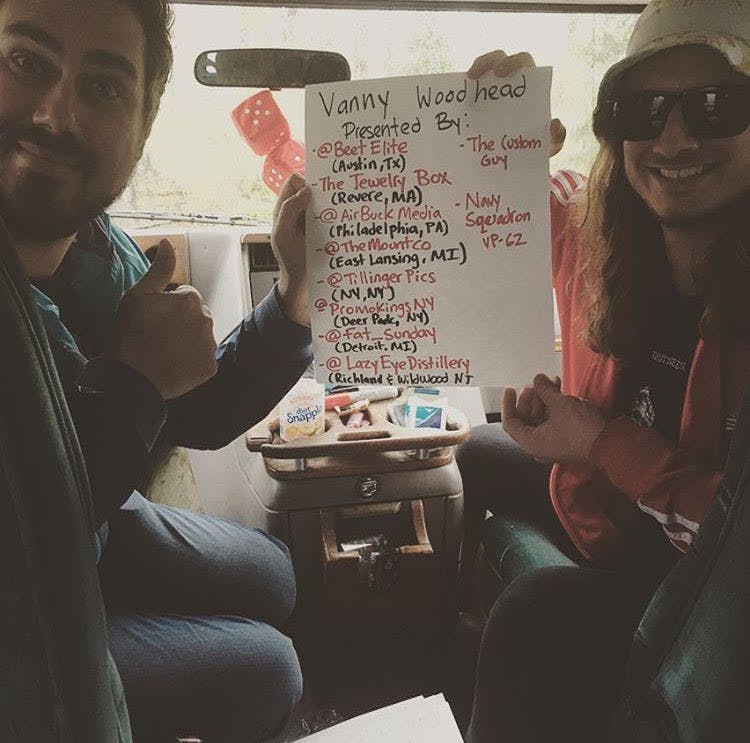 Barstool Sports personalities Big Cat and PFT Commenter took East Lansing with them on their 90-mile trek to the 2017 NFL Draft. The MountCo, founded by marketing junior Braden Cleary, became one of nearly 100 small businesses to sponsor the trip.
The podcast they host, "Pardon My Take," delivers "the loudest and most correct sports takes in the history of the spoken word," according to their website.
The duo decided to take a road trip from New York to Philadelphia in a van dubbed Vanny Woodhead as a part of their "Pardon My Take" podcast.
When Cleary learned of the opportunity to become a sponsor via Instagram, he said it was a no-brainer to reach out. After making contact, TheMountCo became an official sponsor April 25.
"We felt that it was a good demographic match," Cleary said. "It made sense for us to do that because Barstool is kind of focused towards that college age and we find our target demographic sitting between 15 and 30 age-wise, with a sweet spot in college."
Cleary and one of the co-owners Austin Smith are big fans of the brand Barstool Sports has established.
"A good majority of people, especially here at State, have at least heard of the name and they know it's a big deal," Cleary said.
Their "witty and kind of smart-ass" style of humor is what makes Smith, and other college-aged people, such avid listeners of the podcast, he said.
"I thought it was funny that they were buying a van in the first place because it's such a dumb thing that my friends and I would do," Smith, an MSU alumnus, said.
Vanny Woodhead arrived in Philadelphia on April 26, just one day before the draft.
While on their adventure, former Philadelphia Eagles football player Donovan McNabb met up with the pair to weigh in.
"To hear those guys, these people that you idolize as sports figures, joke around with these two guys like you would you and your friends sitting in your basement is pretty cool as well," Smith said.
The sponsorship is exciting both on the business end of things and as a fan, Smith said.