MSU makes it official, names Cole as new hockey head coach
---
The Danton Cole era of the MSU hockey program has begun.
An 18-year coaching veteran and MSU alumnus has assumed the role of the head coach of the MSU ice hockey team after the former head coach, Tom Anastos, stepped down in March.
Cole left his role with the USA Hockey's National Development Team Program, where during his seven-season tenure he coached some of the nation's highly touted prospects on the U-17 and U-18 teams.
"We're looking forward to having Danton Cole back with us at Michigan State," MSU President Lou Anna K. Simon said. "He brings a championship pedigree and a heart for working with student athletes. He's going to develop well-rounded young men who will achieve greatness both on and off the ice—people who will be terrific representatives of Spartan hockey and Michigan State University."
Cole's roots with Spartan hockey began in 1985 when he first joined the Spartan hockey team.
As a Spartan, Cole helped MSU to national prominence as they went 131-44-8 during his time in East Lansing and won a national championship in 1986, made three Frozen Four appearances, captured two CCHA regular-season titles and won two CCHA Tournament championships.
Cole ended his career as a Spartan with 69 goals and 94 assists. Cole played in 180 career games, which tied his former teammate Don McSween for the school record.
"I'm really honored to have the opportunity to represent Michigan State University and Spartan hockey," said Cole. "This is a position to which I've always aspired. I wasn't sure the timing would ever work out, but I'm very fortunate. My mom and dad both went to Michigan State – I didn't grow up around MSU, I grew up at MSU. It has been an enormous part of my life. Once I got into coaching, it didn't take long for me to realize I wanted to get back on campus and try to accomplish what we did when I was playing for the legendary Ron Mason."
After a successful career at MSU, Cole went on to play professionally and was drafted by the Winnipeg Jets in 1985. He played 11 seasons professionally, including 318 NHL games played through six seasons with the Winnipeg Jets, Tampa Bay Lightning, New Jersey Devils, the New York Islanders and Chicago Blackhawks.
With the Tampa Bay Lightning, Cole became one of 11 Spartans to hoist a Stanley Cup as he helped the Lightning win a championship.
His coaching career began almost immediately after his playing career ended.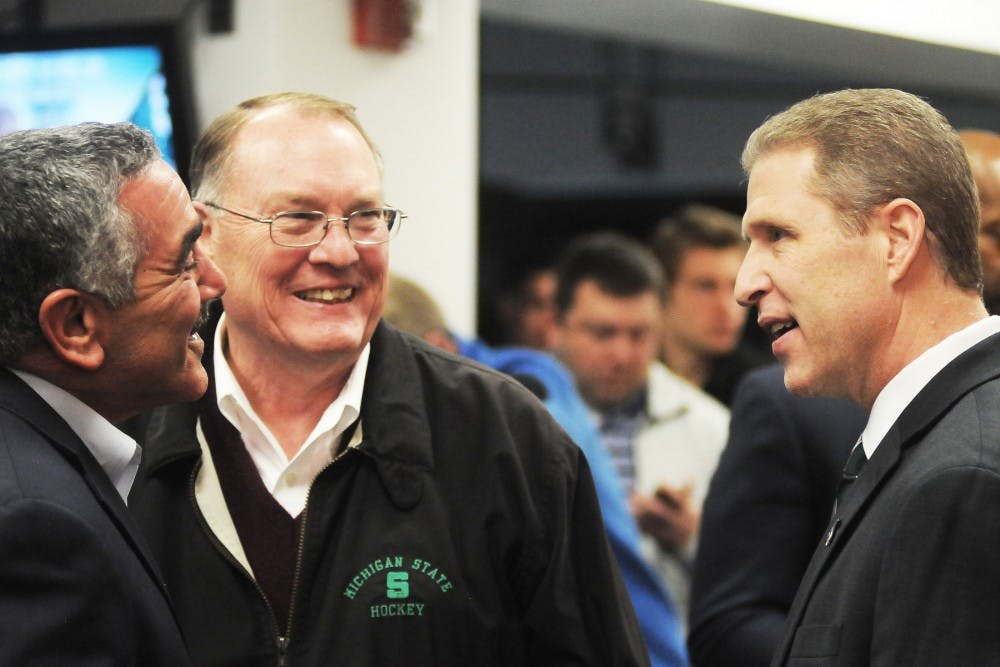 "Danton once told me that being the head coach at Michigan State was his dream job," MSU Athletic Director Mark Hollis said. "But what really impressed me was when he volunteered to assist me in doing whatever it took to help Spartan hockey be successful – even if it meant finding someone else to coach. I was struck by his willingness to put the program above himself. That selfless nature and devotion to Spartan hockey will serve Danton well as he guides the Spartans for years to come."
He was an assistant with the Grand Rapids Griffins before going to the United Hockey League's Muskegon Griffins, where he would eventually lead them to a playoff championship.
Cole also had stints with the UHL's Motor City Mechanics, Bowling Green State University and Alabama-Huntsville before joining the USNTDP in 2013.
"I want to thank Coach Anastos and the previous staff for all of their efforts as we continue to move the program forward and build upon the great tradition of Spartan hockey," Cole said. "As a program, we want to compete for Big Ten championships and be a part of the NCAA Tournament, because as I experienced as a player, once you get in the tournament, you're on the doorstep of a national title. We're going to identify and recruit young men that want to be Spartans and share our vision of excellence on and off the ice. Another priority will be to continue working toward a renovation of Munn Ice Arena, providing our student-athletes and fans a world-class facility and tremendous home-ice advantage."