MSU Student Horticulture Association prepares for their annual event, Spring Show Plant Sale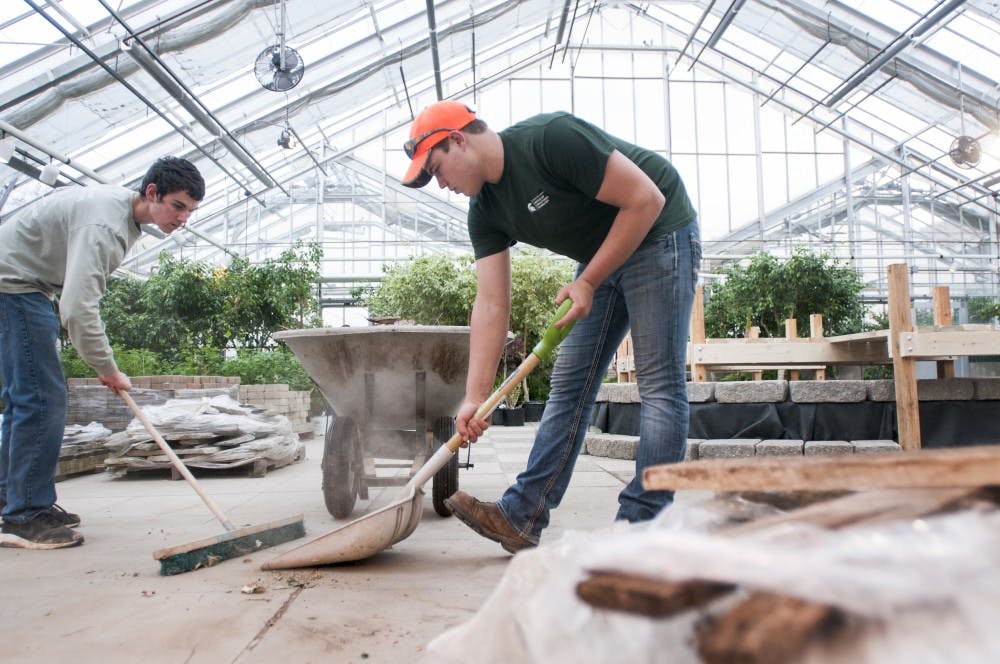 ---
Plants, shrubs, trees or flowers may not be as interesting as they sound. But more than 70 students on campus are a part of the and are interested in horticulture in some way.
According to , or ASHS, horticulture is "the science and art of producing, improving, marketing and using fruits, vegetables, flowers and ornamental plants."
"Horticulture is using plants for ornamental purposes and they get sort of lumped into fruit and vegetable production," Josh Nieuwsma, president of the club, said. "So, it's some overlap with traditional agriculture, but it's largely the ornamental like flower production, greenhouse production and trees/shrubs and nursery production."
MSU SHA exists to promote the profession and love of horticulture through different activities, conferences, professional networking opportunities and events.
"We do a pretty big range of events from the College of Agriculture events that go on, we participate in a lot of that, and we do some trips every year, we go to a couple conferences in landscape related areas and also greenhouse stuff," Nieuwsma said. "We also have a big sale every year that helps to fund our club."
That big sale is the biggest event of the year for the club and is called the . This year it will take place April 22 and April 23 at the Plant and Soil Sciences Building on campus.
"All semester we've been filling our greenhouse space with a ton of different plants from annuals, perennials, shrubs and some trees," Nieuwsma said. "We get a lot of it donated from companies across the state and then also some stuff on campus through our department ... and so we maintain it and sell it over two days."
Horticulture sophomore Anthony Soster joined SHA this year and said they have been working up to two months planting plants for its big event.
"We build a very miniature condensed landscape and we kind of style that how we like and bring in people and sell plants," he said. "We've been working for four weeks to a month or two planting plants and the actual build and installation is about two weeks."
Horticulture junior Tyler Gilson is participating in his second year in the club and he wants to make sure people leave happy after visiting the sale.
"Expectations for this year are to do better than we did last year, in terms of sales and having people come," he said. "Also have a design that's equal to or better than what we did last year ... so our expectation is to get as many people in as possible and really make sure people leave happy and satisfied with the experience that they have at the spring show plant sale."