MSU football's Vayante Copeland receiving another chance after marijuana misdemeanor charge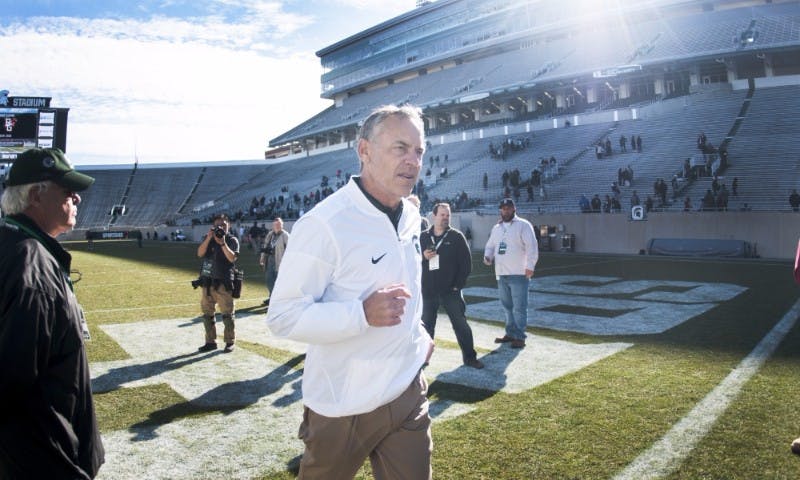 ---
Vayante Copeland is getting another chance.
The MSU cornerback was given a third opportunity at a diversion program after a 2015 possession of marijuana misdemeanor charge, according to a report from the Detroit Free Press.
On Nov. 17, 2015, Copeland was stopped by MSU police on campus on West Circle Drive near Kalamazoo Street, according to court documents obtained by the Free Press.
Copeland had his two prior attempts at the diversionary program rejected.
His first attempt came on Aug. 9, 2016 when his request to be a part of the diversionary program was declined and a warrant was then issued for his arrest. He appeared in court the following day and pleaded not guilty to the marijuana charge and later was released after posting $500 bond.
Copeland's second attempt came on Feb. 21, but was once again rejected after a warrant was issued for his arrest.
The cornerback again pleaded not guilty and was released on a $1,000 bond.
On Monday, a report was made by SpartanNation.com that announced Copeland and defensive end Robert Bowers were no longer members of the football program.
Head coach Mark Dantonio was quick to invalidate the report and tweeted, "The most recent report that V. Copeland and R. Bowers have been thrown off the team are (sic) inaccurate and has no validity. #RedLocked"
Last season, Copeland only played in seven games after a broken foot injury, which ended the 5-foot-11 cornerback's season.
Copeland finished the 2016 season with 36 tackles, one interception and two pass break-ups.