5 cases closed, 1 ongoing for protesters of Milo event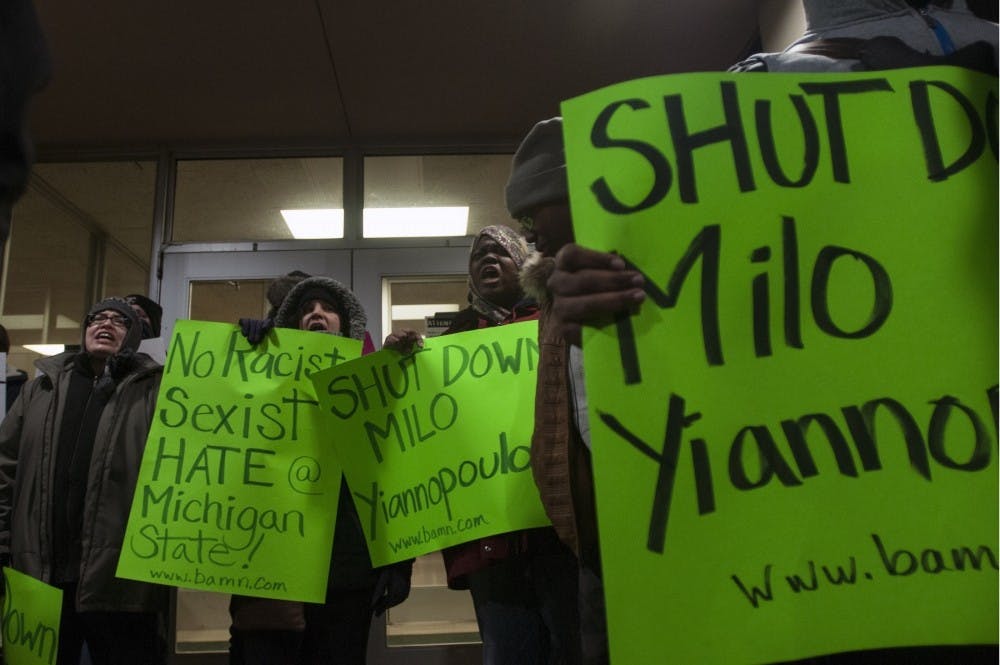 ---
Five protesters from Milo Yiannopoulos' visit to campus on Dec. 7, 2016, paid civil infraction fines on Wednesday and Thursday, according 54B District Court records.
MSU alumnus Seth Kalis, Tyler Wood, John Martin, Liana Mulholland and David Douglass all paid $130 tickets. The civil infraction cases are now closed.
Another protester, Jonas Higbee, was not issued a civil infraction and he still faces charges of disorderly and unauthorized assembly and failure to obey a police officer.
On May 9, a jury will be picked for his trial, according to 54B records.