Four more plaintiffs file against Nassar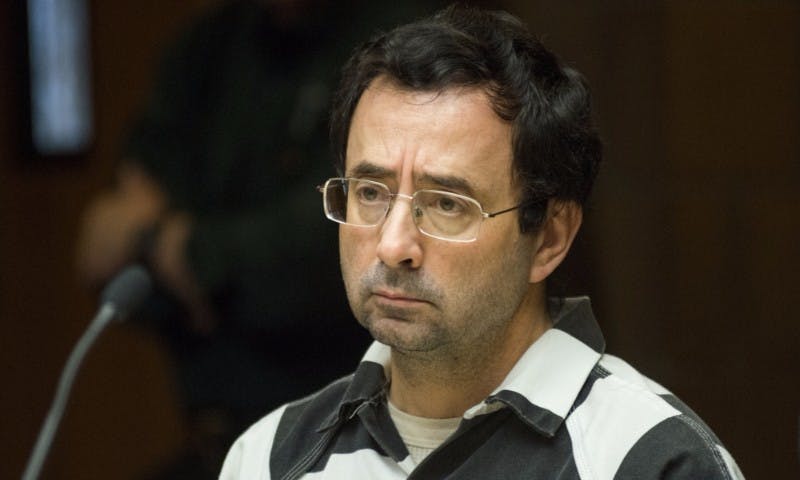 ---
Four new plaintiffs are suing ex-MSU doctor Larry Nassar on charges of sexual abuse. Three were minors at the time of their alleged abuse.
One plaintiff, identified in the lawsuit as Jane YMSU Doe, is potentially one of Nassar's first victims, attorney Mick Grewal said via email. Nassar assaulted her under guise of a medical study while he was in medical school at MSU in 1992, according to court documents.
After Jane YMSU Doe participated in Nassar's study, he allegedly told her he couldn't pay her but would instead give her "a fully body massage," during which he digitally penetrated her, according to the lawsuit.
Another plaintiff, identified in the lawsuit as Jane A1MSU Doe, began seeing Nassar in 2015 at the age of 12, after injuring her knee. Nassar allegedly groped her at these appointments, even after MSU imposed restrictions on him after a 2014 investigation.
The complaint has been served on all defendants except former MSU gymnastics coach Kathie Klages, who is evading service, Grewal said via email. "We are seeking alternative service on her."
MSU's legal bills on the case have allegedly already surpassed $333,000.