Surplus store to hold sale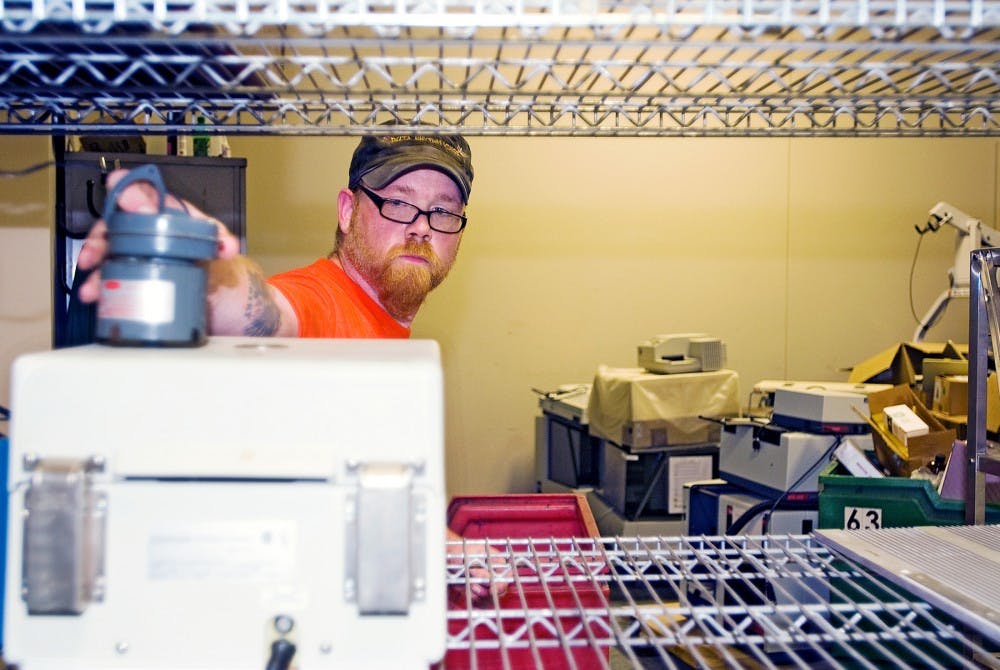 ---
For the past few months, Tom March has helped collect usable school supplies left behind in desks and file cabinets from MSU's campus.
A general sales associate at the MSU Surplus Store and Recycling Center, March said he and the rest of the workers at the store have been working to prepare for their first back-to-school sale.
"We're calling it 'From Our Classroom to Yours,'" he said.
The Surplus Store and Recycling Center is located south of Service Road at the intersection of Farm Lane and Green Way.
The sale will be this Friday from 7:30 a.m. to 3:30 p.m. and will feature items including pens, pencils, staplers, tape dispensers and binders. A majority of their regular inventory will be at a discounted price also.
Although in the past they have put school supplies in a bin to give away, March said they decided to keep them and generate revenue by getting the items to people who are going to use them.
Their goal is to sell as much as they can to teachers and students at as low a cost as possible.
Microbiology and criminal justice senior Ingrid Folland said the store has prepared for the sale by sorting the supplies into containers so they are easier to go through.
She has been working at the surplus store since February, and her duties include a wide range of responsibilities, she said. From folding linens to loading and cleaning supplies and working the register, she helps with extra things around.
The store generally carries furniture items, such as desks, chairs and cabinets. They also sell electronics, art, bikes and cars to name a few.
"We want to be your one-stop shop for everything, whether it be for recycling or reuse," March said.
Folland said when they open for a sale, there usually are people waiting. The store hosts general sales every Tuesday and Friday.
"It can get pretty busy," she said. "Sometimes we have quite a line."
Folland said the condition of the items ranges from broken to working fine, but the idea of reusing and recycling is what's important. When people shop at the store, they are keeping items from going into the trash.
"I think a lot of people don't know that we're down here," Folland said. "You can find a lot of really neat, interesting stuff here, so it's always worth it to look around."
Despite hearing of the store, theater juniors Jessica Doyle and Mandy Myers have never been there. A big reason is because they don't know where it's located.
Both students commended the store for its initiative to reuse and recycle usable products.
"MSU is all about going green, and that's just another way to help the effort," Myers said.